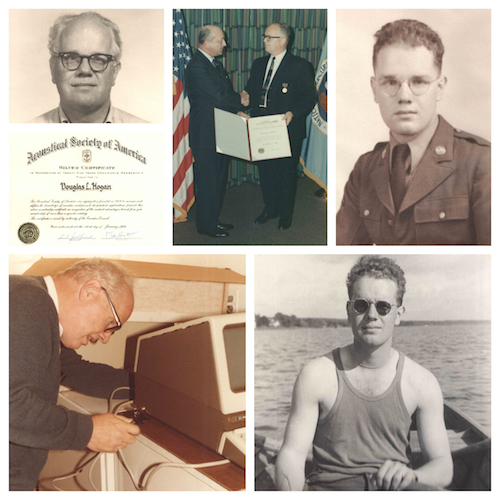 Douglas L. Hogan, passed away on December 19, 1987 at the age of 62. Mr. Hogan was a retired electronics engineer formerly assigned to Research and Engineering.
Mr. Hogan was born in China to American parents. He came to the Washington area in 1936 and served with the Army in Europe during World War II. He earned a bachelor's degree from George Washington University and a master's degree from the Massachusetts Institute of Technology. A 1968 recipient of the Exceptional Civilian Service Award, Mr. Hogan retired from NSA in 1976 after 28 years of Federal service.
Following his retirement, Mr. Hogan did consulting work in the fields of computer security, speech, and communications, before joining Sparta, Inc. in 1983.
A Silver Spring resident, Mr. Hogan belonged to the Acoustical Society of America and the Association for Computational Linguistics. He was a member of Glenmont Methodist Church, Wheaton.
He was survived by his wife, Patricia, daughter, two sons, brother, and five grandchildren.