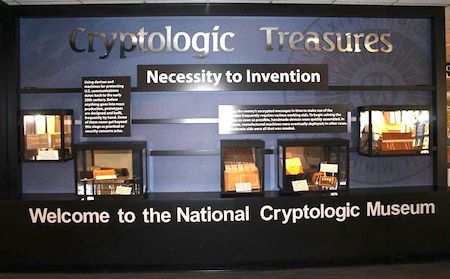 In November 2016, the National Cryptologic Museum was pleased to announce the opening of the latest "Cryptologic Treasures" exhibit. This revolving exhibit now displays artifacts that were handmade, most of them in World War II. Some handmade cryptologic devices were constructed as prototypes for designs of new security equipment. Others devices were built because they were needed for the rapid analysis of enemy communications. The delay in manufacturing these aids could cause a loss of vital intelligence, so people built their own. In some cases, too few were needed to justify the cost of manufacturing them.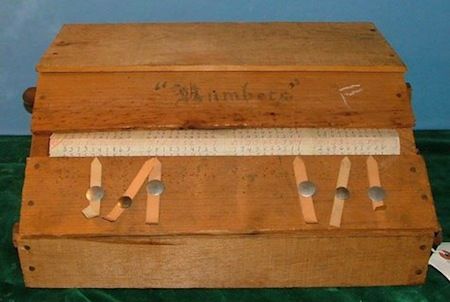 This cryptanalytic working aid, dubbed "Numbers," is part of the "Necessity to Invention" exhibit. "Numbers" is just one of several handmade devices on display. It, and its twin "Exodus," were made to help with the placement of enciphered code messages. It was built during World War II by the U.S. Army's Japanese Army Air Section. Such handmade devices were often built for expediency. In some cases, too few were needed to justify the expense of manufacturing more of them.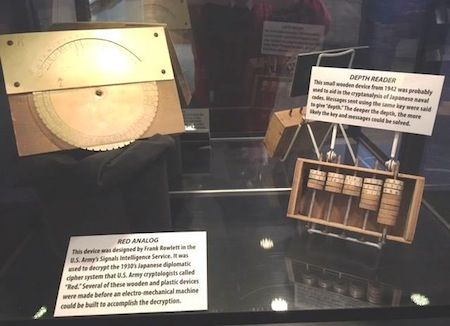 Here are a couple of other items from the exhibit, "Red Analog" and the "Depth Reader." The Red Analog was designed by Frank Rowlett of the U.S. Army Signals Intelligence Service. It was used to decrypt the 1930s Japanese diplomatic cipher system that Army cryptologists dubbed, "Red." Several of these wooden and plastic devices were made before an electro-mechanical version could be built.
The Depth Reader was made of wood in 1942 and was probably used to aid in the cryptanalysis of Japanese naval codes. Messages sent using the same key were said to give "depth." The deeper the depth, the more likely the key and messages could be solved.