Event Calendar
Armed Forces Day Celebration at the NCM
Saturday, May 19, 2018 10:00 am - Sunday, May 20, 2018 3:00 pm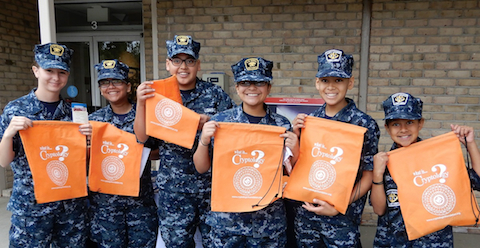 Location:
National Cryptologic Museum - 8290 Colony Seven Road, Ft. Meade, MD
Description:
The National Security Agency invites the community to the National Cryptologic Museum (NCM) on Saturday, 19 May from 10am to 3pm to celebrate the Armed Forces and police officers serving in the U.S. and around the world. Come celebrate the men and women serving in the Active and Reserve Components of the military and law enforcement. The annual event allows people of all ages to meet some of these national heroes - "America's Sons and Daughters" - and have some fun at the same time! This is a free event, open to all ages. Parking is also free.

Every event is better with great music and we are excited to announce that this year's event will feature the Ambassadors Jazztet of the U.S. Army Field Band. Come to the celebration and enjoy the music of the famous Ambassadors Jazztet.

Bring your family to the NCM on 19 May to enjoy indoor and outdoor activities for kids and adults, such as:

* Crawl inside armored military police vehicles from the Army's Active and Reserve Components.
* Meet military and civilian K-9 members of the NSA, Ft. Meade, Maryland State Police, and U.S. Naval Academy Police departments.
* Try on a hazmat suit and experience the feeling of sobriety goggles.
* Go back in time with WWII vehicles, weapons, and displays, and State Police Cruisers from years past.
* Talk to ham radio users around the country, with the help of local ham radio operators.
* Meet cryptologists of the U.S. Air Force 70th Intelligence, Surveillance, and Reconnaissance Wing.
* Experience STEM activities with the U.S. Naval Sea Cadets.
* Enjoy special museum tours throughout the day.
* Learn hat the Civil Air Patrol is all about.
* See and learn about artifacts from the Cold War Museum.
* Get cool prizes by participating in scavenger hunts and crypto activities!

Also, enjoy Snow Cones (children get free Snow Cones while supplies last by participating in games and contests), hotdogs, and snacks provided by the members of the military at NSA and the Central Security Service.

As always - the National Cryptologic Museum Foundation will have a table at the event. Be sure to stop by for cool crypto or museum-related freebies!

Want to share this event with others? Download the flyer linked below to post in your community or give to friends and family.

The NCM is located at 8290 Colony Seven Road, off exit 10A on Rt. 32, adjacent to Fort George G. Meade, MD.