1972: Lt. Gen Sam Phillips Becomes DIRNSA....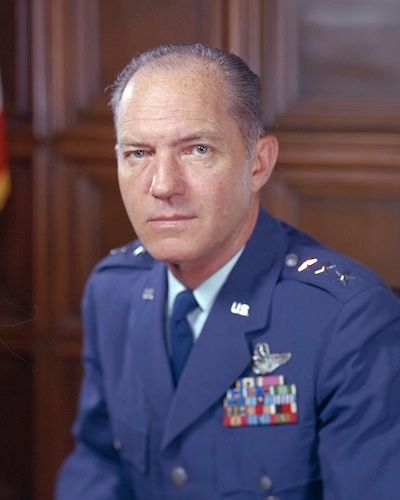 From August 1972 to August 1973, Lt. GEN Samuel Phillips, USAF, served as NSA Director.
General Phillips was also a combat veteran of World War II. He served as a combat pilot with the 364th Fighter Group of the Eighth Air Force, based in England, and completed two combat tours of duty in the European Theater of Operations. He was awarded the Distinguished Flying Cross with oak leaf clusters, Air Medal with seven oak leaf clusters, and the French Croix de Guerre.
He served as director of NASA's Apollo Manned Lunar Landing Program from 1964 to 1969. Though he had little experience with intelligence work, his leadership abilities were considerable. He went on to a fourth star and served as Commander, Air Force Systems Command (COMAFSC) after his term as DIRNSA.