Take a look at the great things people are saying!
We hope this page will soon be filled with glowing reviews, helpful feedback, and inspiring testimonials from members, donors, and other fans of the NCF/NCM. If you'd like to submit your thoughts about why it is important to support the NCF, please fill out the Feedback Form. Comments will be reviewed and then displayed on this page.
Thank you for your support!
---
In December 2021, the NCF received the above note from Mr. John Elliker, long-time supporter of the Foundation (since 1999), with his generous end of year donation. As he approaches an important birthday, he wanted to express his gratitude for the opportunity to serve so many NSA Directors through his career. The Foundation is grateful for the loyal support of our members like Mr. Elliker and for their dedication to their country and their careers.
Mr. Elliker is preparing to celebrate his 100th birthday in April 2022! We look forward to cheering him on for his milestone event, and we wish him good health and much happiness.
---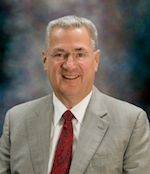 "The proposed Cyber Center for Education and Innovation (CCEI) and Home of the National Cryptologic Museum represents a major breakthrough in balancing privacy, security, and secrecy with openness in our democratic society. It will be a valuable national resource for education and commemoration that demonstrates our nation's commitment to cybersecurity and innovation while preserving our nation's vital cryptologic history."

-- Dr. Edmund O. Schweitzer, III, President, Schweitzer Engineering Laboratories, Inc.; Member of the Founders' Group, NCMF CCEI/New Museum Project
---
"Thank you to Dick Schaeffer, the NCMF, and the NCM a thousand-fold for a simply fantastic evening at the museum. It was really the perfect place for our folks from SANS to learn about the history of our field and to come back inspired and energized for their work in computer security and information assurance. So many attendees came up to me and expressed how impressed they were with the museum. In fact, many said they didn't know it even existed, and would definitely be coming back with friends.

The museum staff, especially Patrick, Fred, and Steven were a HUGE hit. One of the attendees said to me, "They're simultaneously encyclopedias and story tellers. They are AWESOME." Many others shared similar impressions. I am thankful for them for giving up a Friday night to share their knowledge, stories, and passion, all with a twinkle in their eyes that made it fun. Please do pass on our sincere thanks to them.

I truly believe the museum is a treasure, and it highlights beautifully the importance and continuing vitality of the agency's mission. Being able to share that with our folks last night was something I'll never forget.

On behalf of our attendees and the folks at SANS, thank you again!"

--Ed Skoudis - SANS Fellow, instructor, and the founder of Counter Hack

*note - in this testimonial, Mr. Skoudis is referring to a special event hosted at the NCM in Nov. 2014 with guests from SANS.
---
"The NCMF supports and preserves the history of freedom and presents it in a form understandable to all."    ~ NCMF Member in Virginia, U.S.
---
"When my friends and I visited the National Cryptologic Museum last February, some cipher key documents from the 1940s were brand new arrivals on display at the Library.  A cryptographer living in Arlington had recently passed, and his effects were offered to the Museum Library to shine light on a moment in cryptological history. We were likely some of the first to see them.  The Librarians let us take pictures, which enabled us to design some of our own variant ciphers at home as a result.

As we walked through the museum halls, we got to see the DEF CON 20 badge that our community developed, as well as a real SME PED that I personally had always been so curious about!

At one point, I took a picture of my friend wearing a DEF CON 9 shirt standing behind the NSA podium in the Magic Room, and my coworkers still get a serious kick out of it to this day.They ask, "What did he present for the NSA?!"

If it weren't for the museum, I'd probably still be imagining what a CIPHERTAC actually looks like!Turns out it's a predecessor to the SME PED and looks like it belongs in a Euro Trance Techno music video from the 90's!

Our day at the Museum was a really cool one, and it left us inspired by the breadth of incredibly creative cryptographic and counterintelligence technology that employees in IC have been able to develop and facilitate throughout history.Moments like these at the National Cryptologic Museum can inspire future generations to discover and invent new technologies, and perhaps even consider putting forth their skills to support national security."

~ Ivy Thomas, Information Security Society
---
"The National Cryptologic Museum is an amazing resource for anyone interested in the history of cryptography. I teach a course on cryptography to college students and the trip to the museum helps bring the material to life in a way that readings and my lectures can't."

Dr. Darren Glass, NCMF member and professor at Gettysburg College
---
 

"The NCMF helps preserve this nation's complex cryptological heritage and teach visitors its crucial contribution to the defense of the nation. I am honored to have donated personal flight equipment used while carrying out aspects of that mission."

~ Andrew Niemyer, Captain, USN (Retired)
---
I am a Docent at the New Jersey National Guard Militia Museum, Lawrenceville, NJ. We must conserve our heritage. As I mentioned on the NCMF Facebook page, "The future is the past, the past is the future." We must conserve all of it. It's who we are as individuals, as a people, as a nation.

~ Joe Russo, NJ National Guard Milita Museum, Lawrenceville, NJ 08648
---
Before I retired from the Agency in 2006, I earlier donated a number of my books to the NCM Library when it first opened. So I definitely feel a connection to the success of the endeavor.

- Tom Hammant
---
"Having a family that has worked in DoD for 40+years, visiting your museum is always a treat. We enjoy seeing the history of cryptography. And telling the kids, I worked on that...your dad helped design and build that..."

 - Michelle