Invitation to Renew Your Foundation Membership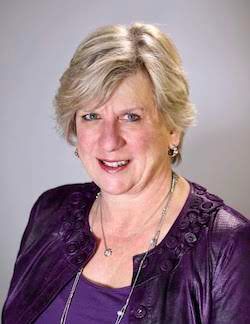 It's been a while since you last renewed your Foundation membership, and we miss having you as part of our community. Your continued membership provides essential support for our mission to preserve our rich cryptologic history and educate the public about its importance.
MOVING FORWARD
While the Foundation was incorporated to provide artifacts and financial support to the National Cryptologic Museum (NCM), our mission over the past 25 years broadened to include the effort to build the Cyber Center for Education and Innovation (CCEI) and New Home of the NCM. Although we are on a strategic pause with the construction of the facility, we have begun to develop the programs of the CCEI by creating a robust and expanding Education Program.
PARTNERSHIP WITH NSA & OUR EVOLVING MISSION
Our newly signed Memorandum of Agreement with the National Security Agency (NSA) provides for an innovative and transparent public-private partnership committed to addressing multiple challenges in the cyber domain. Our Education Program's initiatives have included educating middle and high school students about the importance of cybersecurity and shaping their professional aspirations toward the STEM area. So while we continue to provide support for the Museum, we are also responding to the needs of the public and NSA in new and exciting ways. Our mission, like the NSA's mission, continues to evolve, and as a result of our expanding mission, we modified our name to the National Cryptologic Foundation (NCF).
CCEI CONSTRUCTION UPDATE
Like you, I am disappointed that construction of the CCEI facility has not begun, but we continue to work with the DoD to find a way forward. Through generous corporate and individual donations and bond bills from the State of Maryland, we have completed the design and purchased long-lead items required for construction. We remain in continual communication with the Maryland Congressional delegation, Maryland and Anne Arundel legislators, senior leaders at NSA, and senior DoD officials to achieve our shared vision.
STATEMENT FROM VADM J. MICHAEL MCCONNELL, USN (RET), FORMER NSA DIRECTOR
"In our transition from the analog to the digital age, the nation has become 'digitally dependent' and is currently at strategic risk from nation-states with remote control of our critical infrastructures. While the work of NSA/CSS has been essential in defending our nation in the past, that work becomes even more important in the future. Service in the National Cryptologic Foundation allows us to promote, recognize, and contribute to that work and the security of the nation." ~ VADM J. Michael McConnell, USN (Ret), former NSA Director
I hope you will rededicate yourself to the NCF. Your annual membership fee provides invaluable support for the continuance of our mission. You can renew online via our secure website or mail your check with a note indicating your choice of membership level to the NCF, 808 Landmark Drive, Suite 223, Glen Burnie, MD 21061. We still offer a range of membership levels, starting at $35. Donations are also welcomed and can be designated to our Education Program. If you are not ready to renew your membership, we would very much appreciate your feedback via this TWO QUESTION survey.
Finally, we invite you to attend our upcoming General Membership Meeting & Annual Cryptologic Symposium on 10 May 2022, which is open to all. There are options to attend virtually via Zoom or we will have limited in-person seating at our office in Glen Burnie, MD. Our program will include special guest speakers, Education Program awards, updates about the Foundation and Museum, and more. Click to learn more and to register online.
We look forward to once again welcoming you to the NCF family.
Best regards,
Laura C. Nelson
NCF President & CEO
---