NCF #CyberChat: Prepare for Success at NSA - The National Cryptologic School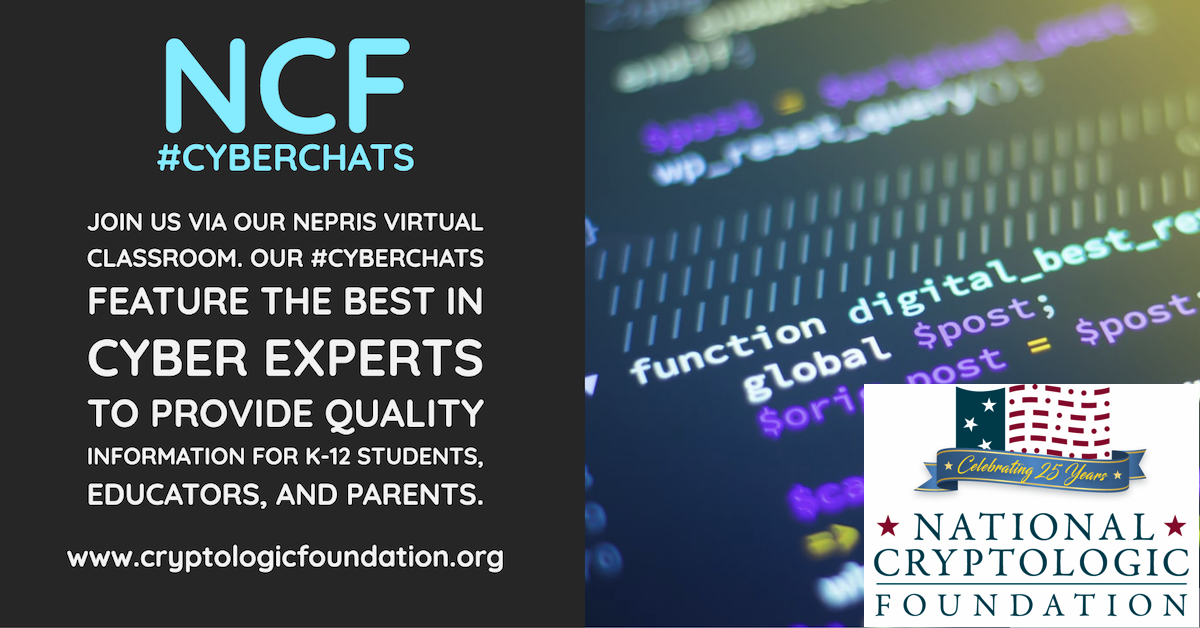 Are you interested in learning more about or pursuing a career in Cybersecurity, National Security, or Intelligence? As Deputy Commandant of the National Cryptologic School (NCS), Dr. Mark Asselin manages the nationally accredited NCS with six campuses globally, and which offers over 2,000 unique courses to the NSA workforce, U.S. Cyber Command, and all branches of the U.S. military. In addition, NCS manages the 358 Centers of Academic Excellence (CAE) and sponsors a wide array of academic outreach programs, including the K-12 GenCyber camps and Startalk (language) programs.
Please click the link below to get more details and register via Nepris.