NCMF #CyberChat: Making & Cracking Codes is Math - for Students & Educators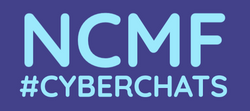 Making and cracking codes involves math – from addition and subtraction to organizing data and more. Some of the most famous code breakers in history were mathematicians who used their math skills to influence wars, uncover plots, and identify traitors.
College students Kaitlyn Knabe and Lionel Morgan will share with students basic coding principles, and that coding can be FUN! -
Speakers - Purdue University student, Kaitlyn Knabe, and Univeristy of Maryland Global Campus Graduate Student Lionel Morgan.
This #CyberChat will be held via our Nepris online classroom. Please click the link below to register via Nepris.