Date Night at the NCM: "Escape the Museum"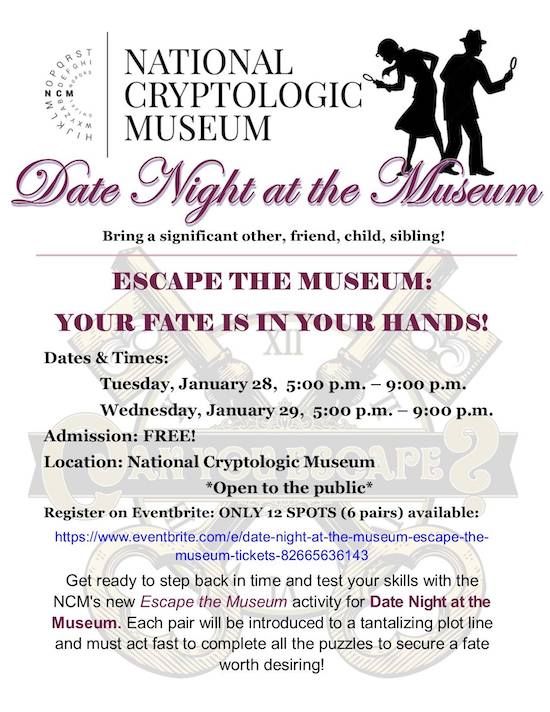 The NCM introduces Date Night at the Museum with its first offering, "Escape the Museum." Step back in time and test your skills by tackling a tantalizing plot line that includes all sorts of challenging puzzles to secure a fate worth desiring. Puzzles are similar to typical Escape Room puzzles. MOST of the clues you will look for will not be on exhibit labels or in exhibit cases. Make sure you observe your entire surroundings. An assistant will be available to give you clues along the way. BUT, you only get three clues the entire time.
Can you and your partner escape the museum? (Note - bring a significant other, child, sibling, etc.)
Times include:
5:00 to 6:00 pm
6:30 to 7:30 pm
8:00 to 9:00 pm
Link to EventBrite registration and details page below.
*UPDATE: all time slots are currently sold out.