2019 STEAM Night at the NCM (STEM plus Art!)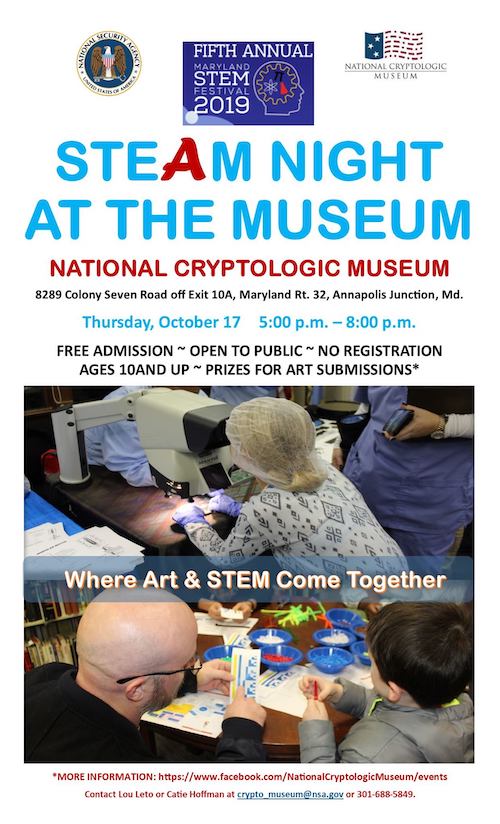 Bring the kids for a night of learning, discovering, and exploring.
This year we invite everyone to Get Creative for this Year's STEM Night at the Museum. We are adding an "A" for Art to make it a STEAM night. So if you get creative....you get a prize? Interested? Read on......
Do your kids like to draw, paint, or build models? Ask your kids to draw, paint, or build something that's cryptology inspired. Bring their creation to the museum by October 10, and we'll put it on display for all to see! Did someone mention prizes? Every child who submits his or her work for display by October 10 will get a prize courtesy of the National Cryptologic Museum Foundation.
This annual event includes lots of hands-on activities for kids ages 10 and up. Check back here for updates about fun activities planned for the 2019 STEAM Night. STEAM Night at the National Cryptologic Museum is part of the Annual Maryland STEM Festival. As always, the museum and the festival are FREE and open to the public!
Please stay tuned to this page for more information about specific activities that will take place at the Museum STEAM event.
Learn more about the Maryland STEM Festival via the link below.