A key portion of the Crypto Cup's success each year is due to the generous companies who purchase sponsorships and come out to enjoy the event. Sponsorships are limited in number and are available at a variety of levels. The Foundation is deeply appreciative of each and every sponsor whose contributions are vital to the success of this important annual fundraiser. Please take some time to meet the 2021 Sponsors - featured below.
Unable to sponsor or play in the tournament this year? You can still support the event by making a DONATION to the fundraiser. Your donations help us to continue our track record of successful Crypto Cup fundraisers, and raise money to support our mission. Located just below the list of sponsors is a shout out to generous donors for the 2021 tournament. THANK YOU!
---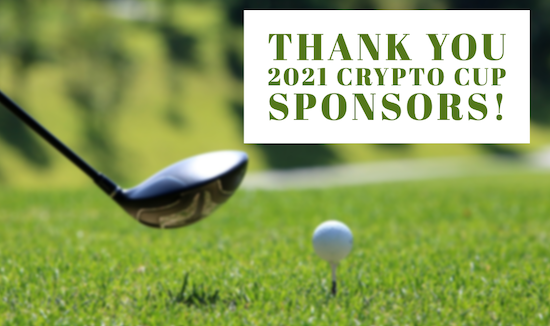 2021 Crypto Cup Sponsors (to date)
Below are the sponsors for The 2021 Eagle Alliance hosted Crypto Cup Golf Tournament. Click on the names or logos to visit their websites.
---
---
2021 Crypto Cup Donors