2021 End of Year Appeal from NCF President & CEO Laura Nelson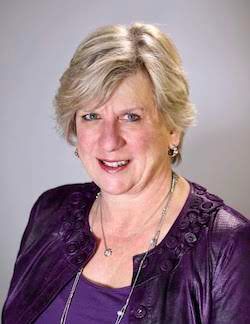 NCF President & CEO Laura Nelson
As we approach the end of 2021, I am pleased to share that the National Cryptologic Foundation (NCF) has been busy advancing its mission to Educate, Stimulate, and Commemorate. Most notably, we have expanded upon our Education Program's initiatives for the K-12 community. Our supporters helped make our many successes possible. As a friend and champion of the NCF, I hope you will consider including us in your end-of-year giving.
In 2021, we celebrated our 25th Anniversary! To highlight this accomplishment, in the Spring we held an event with six former directors of the National Security Agency (NSA). We held a virtual panel discussion with ADM Bobby Inman USN (Ret), ADM William Studeman USN (Ret), VADM J. Michael McConnell USN (Ret), Lt Gen Kenneth Minihan USAF (Ret), GEN Keith Alexander USA (Ret), and ADM Mike Rogers USN (Ret). Each offered their candid perspective on the security of the nation and shared personal stories about their tenure at the NSA. In September, we held another anniversary virtual event with three former Principal Deputy Directors of National Intelligence. Click here to view program recordings.
Educate, Stimulate, and Commemorate are our three mission pillars, and the K-12 educational community is the target of our Education Program. This Program celebrated important accomplishments in 2021, especially the publishing of the cybersecurity booklet "Outsmart Cyberthreats," which is currently being distributed through the U.S. The intent is to stimulate students' interest in cyber and STEM fields of study. Many aspects of our lives - banking, healthcare, and public utilities, for example, rely on networked digital devices, and the reality is our nation is cyber-vulnerable. Therefore, we must recruit, develop, and retain a more robust cyber workforce to protect our data. Thus, a key NCF goal is to pique students' interest in cyber and build that future workforce, which is why we need your support.
I hope our important work inspires you to donate to NCF, a 501(c)3, and to consider the NCF for annual giving. Your support helps us to continue making considerable progress toward our goals.
Very best regards,
Laura Nelson
NCF President & CEO