Learn about Student Program Opportunities at the National Security Agency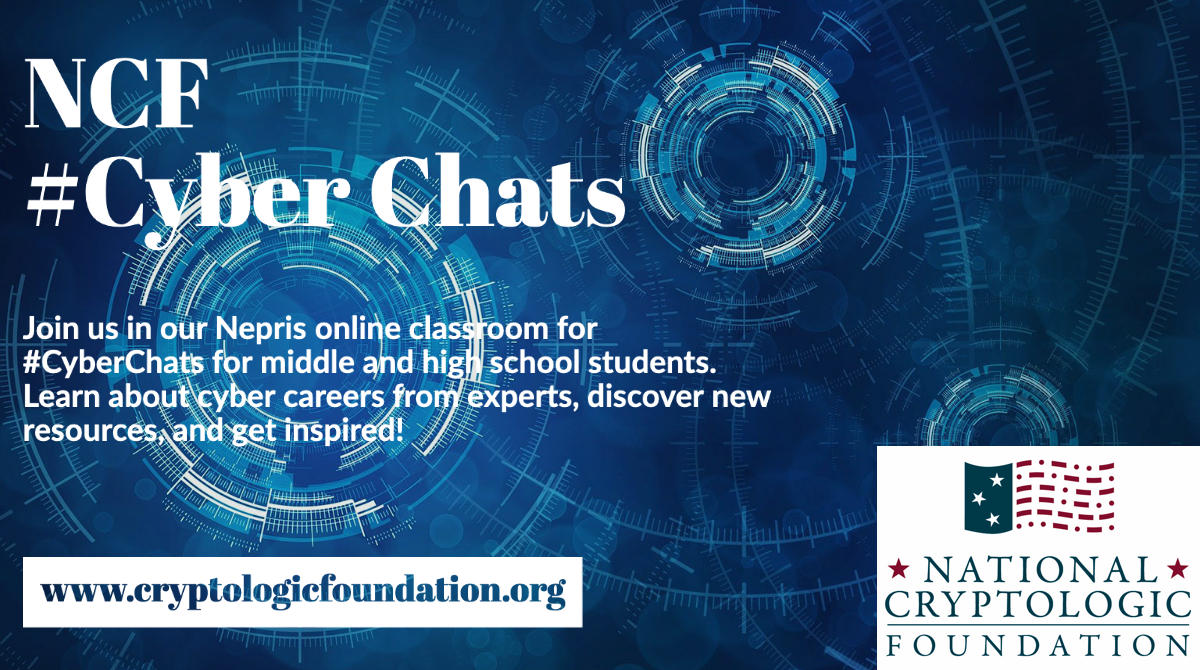 The National Security Agency's (NSA) Deputy Chief of Student Programs, Raquel Cosden, will give a presentation to learn more about the NSA mission and to learn more about all of the student opportunities at the NSA. This will include sharing some educational resources available for students.
Key Questions
* What is the NSA mission?
* What are all of the student opportunities at the NSA?
* Why should students consider these opportunities?
Expected Outcomes
Students will learn about educational resources that NSA can provide for students to help them achieve their career goals.
Visit the link below for more details and to register to attend the live Chat. If you cannot attend, please stay tuned for a link to the recording.