Getting Started with Cybersecurity- An Overview of Cyber Career Awareness Week by the NCF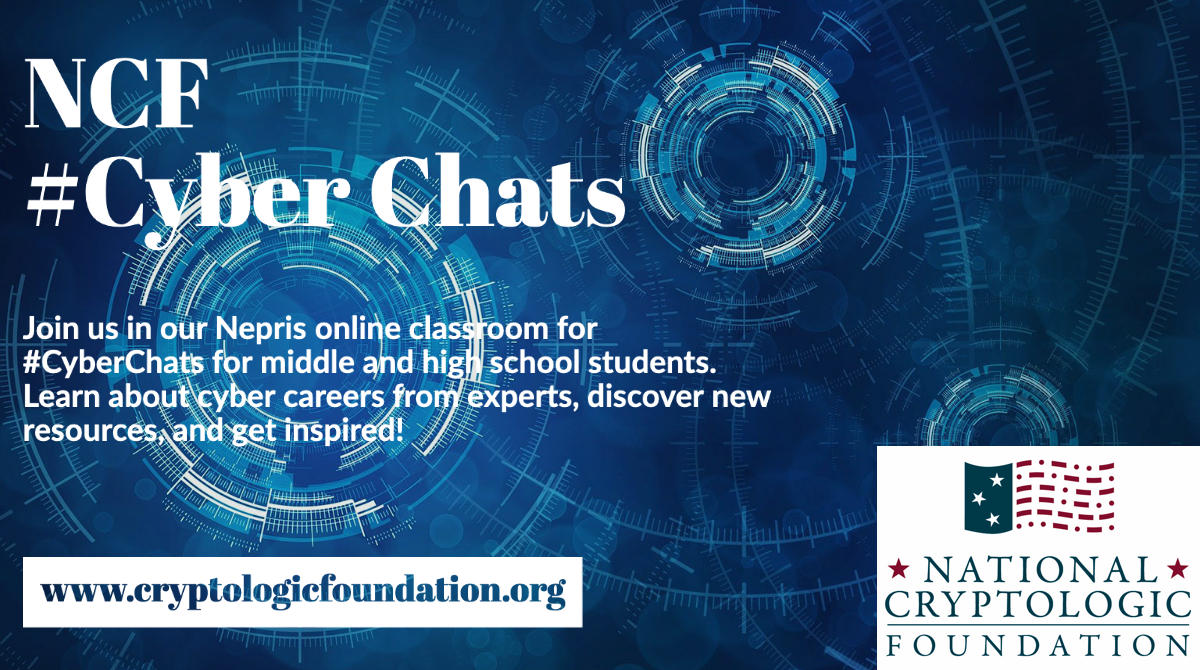 Jennifer Langdon from the National Cryptologic Foundation (NCF) will share her experience with teachers and students about how to get involved in cybersecurity. She will highlight other cyber presentations being held by the NCF this week for Cyber Careers Awareness Week.
Key Questions
* Why is cybersecurity worth discussing?
* What resources are available to teachers and students to learn about cyber security?
* What will be offered this week for Cyber Careers week?
Expected Outcomes
Participants will learn that cybersecurity is an important career field worth considering!
Click the link below to visit the Nepris course page to register to attend the live Chat. If you cannot attend the live session, stay tuned for a link to the recording.