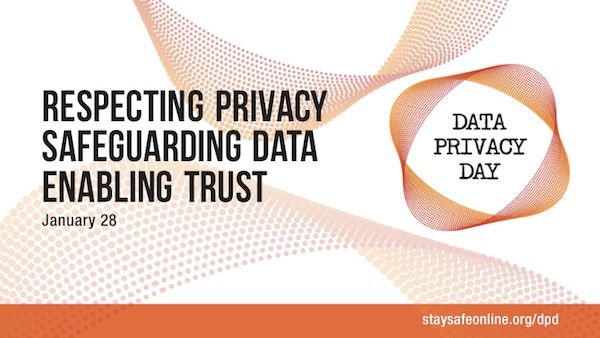 Every January 28th is Data Privacy Day. Millions of people are unaware of and uninformed about how their personal information is being used, collected or shared in our digital society. Data Privacy Day aims to inspire dialogue and empower individuals and companies to take action.
We hope you will take time to consider some online privacy tips such as.....
Switch on two-step verification or multi-factor authentication wherever offered to prevent unauthorized access.
Check on and update your personal privacy settings for wherever and however you go online.
Personal information is like money. Value it. Protect it. Get more tips via the links below to StaySafeOnline.org.
Stay tuned for more via @StaySafeOnline on Twitter. #PrivacyAware Day!