NCM Virtual Movie Night & Reel to Real Talk with Dr. David Hatch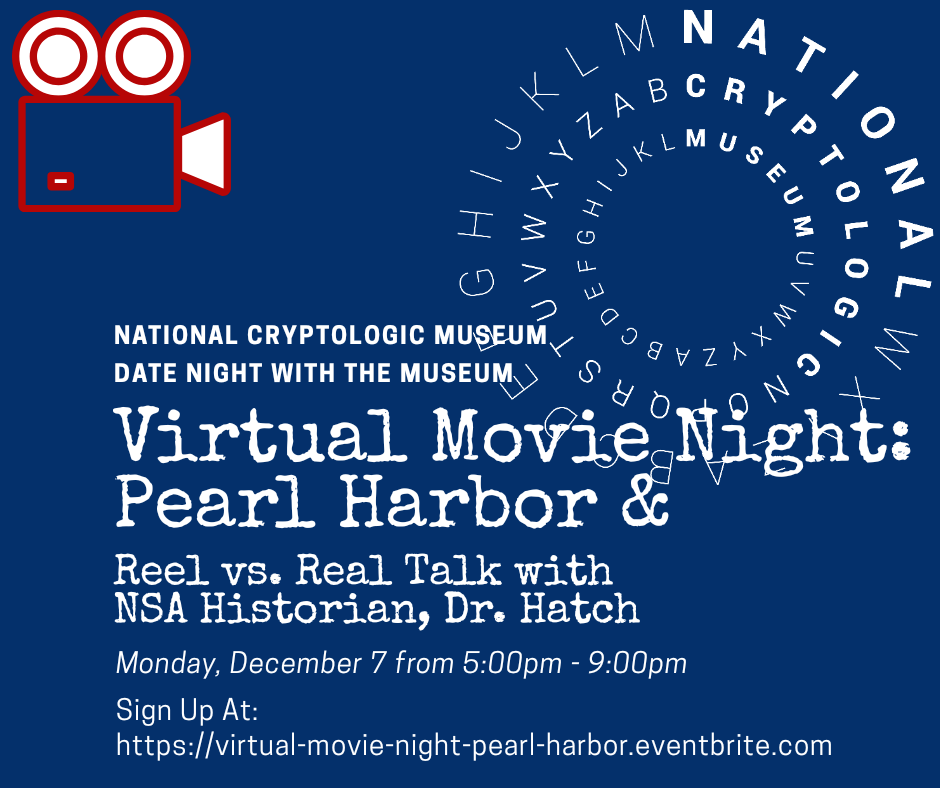 The attack on Pearl Harbor brought to light the importance of cryptology when it comes to war fighting. Each year America remembers this horrible day through different events, and this year is no different. The National Cryptologic Museum will host a virtual viewing of the 2001 film, ¨Pearl Harbor," and host NSA's Chief Historian, Dr. Dave Hatch, afterward for a Reel vs. Real talk about the movie. Learn what is fact and what is Hollywood fiction.
Register to attend via EventBrite - see link below.
Feel free to share the PDF flyer for the event, linked below.