NCM Lecture Series: Women in Cryptology - Cancelled due to Museum Closure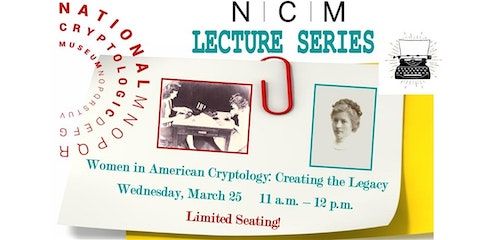 Due to COVID-19, the NCM is closed until further notice. Please stay tuned and stay safe.
In the world of codes and ciphers, women have always played a role. Throughout American history, women have provided vital information to military leaders, done the daily grind searching for the enemy's secrets, and pioneered new scientific fields. Learn about the contributions and talents these women have brought to cryptology.
This lecture is free, but registration is required. Register via EventBrite - see link below.