NCM Lecture Series: Invisible Cryptologists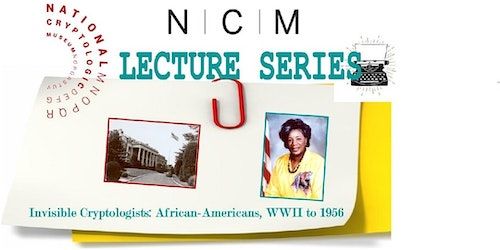 Learn about African-American cryptologists at NSA from WWII to the first decade of the Cold War...their challenges and accomplishments.
This is the story of African-Americans employed at the National Security Agency and its forerunners at Arlington Hall Station from 1939–1956. In essence, this lecture by NSA's Center for Cryptologic History is about the people who, during WWII and the first decade of the Cold War, were limited to primarily low-paying, support jobs in federal government as akin to the private sector. Learn about these great Americans and their challenges, dedication, and accomplishments.
Event is Free, but requires ticket registration - see below to register via EventBrite.