The 2019 Henry F. Schorreck Lecture Speaker Series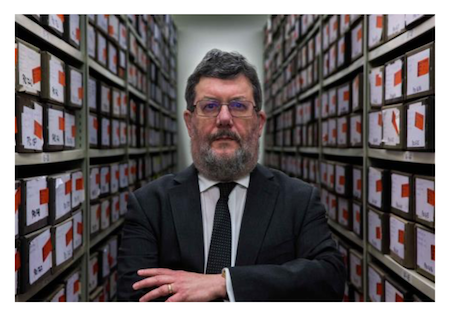 The 2019 Henry F. Schorreck Lecture Speaker Series: GCHQ 1919-2019: Reflections at the Start of Our Second Century, presented by Tony Comer, GCHQ Historian, will take place on 10 May 2019 from 4:00-6:00pm at the National Cryptologic Museum in Ft. Meade, MD.
About the Lecture
Government Communications Headquarters (GCHQ) was created in 1919 right after World War I. First known as the Government Code and Cypher School (GC&CS), it would run the successful (and now very famous) Bletchley Park codebreaking facility north of London during World War II. Shortly after the war (1946), it would adopt its current name. In his presentation, Tony will offers stories and perspective about this historic organization—and about that special US-UK cryptologic relationship, first established in February 1941.
About the Speaker
TONY COMER joined GCHQ as a Spanish and Portuguese linguist in 1983. He worked in a variety of operational and policy roles in GCHQ with a primary focus on support to military operations. In 2009 he became Departmental Historian.
*** A full house is anticipated, so advanced registration is required.*** Please register via the EventBrite registration link provided below.
An event flyer is also available for download via a link below. And you can learn more about the Henry F. Schorreck Memorial Lecture Speaker Series and previous presentations via link included below.