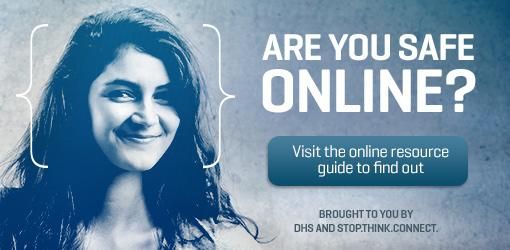 It's October - National Cyber Security Awareness Month - a perfect time to learn more about how to stay safe online and to help those you love stay safe online too.
The Stop.Think.Connect. Campaign is a national public awareness campaign aimed at increasing the understanding of cyber threats and empowering the American public to be safer and more secure online. Cybersecurity is a shared responsibility. We each have to do our part to keep the Internet safe. When we all take simple steps to be safer online, it makes using the Internet a more secure experience for everyone.
Get resources and learn more about the Stop Think Connect Campaign today.
Return to our Home Page.