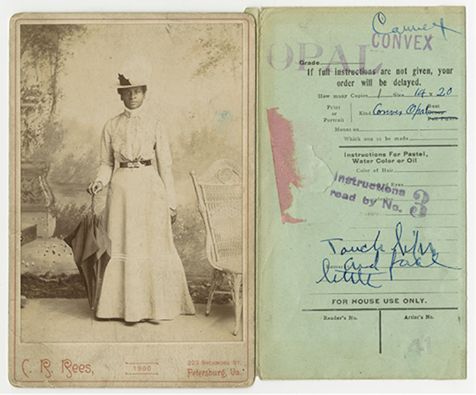 From the International Spy Museum Blog:
Unsung Heroes: – SPY Celebrates African-Americans in Espionage
by Agent Double A
In honor of Black History month, SPY profiles extraordinary clandestine African American men and women throughout history. These unsung heroes have been active agents in the defense of American freedom on the frontlines and behind the scenes of every American military conflict. While the nature of their efforts required a cloak of secrecy, their stories are numbered and varied. What is shared is their collective courage, loyalty, and opposition to tyranny.
First in the spotlight is Mary Elizabeth Bowser - pictured here.
Mary Elizabeth Bowser (1839 – ?), was part of a Union spy ring known as "the Richmond underground", directed by Elizabeth Van Lew, whose family was well respected and well connected socially in Richmond. Bowser had been a slave of the Van Lew family, but Van Lew freed her and sent her North to be educated. When Van Lew decided to establish a spy ring in Richmond shortly before the fighting began, she asked Bowser to return and work with her for the Union. Van Lew obtained a position for Bowser as a servant in the Confederate "White House" through the recommendation of a friend who provided supplies to that household. Bowser pretended to be uneducated but hardworking and, after working part-time at several functions, was hired as a regular employee. Her access provided her with opportunities to overhear valuable information. As a Black woman – and a servant at that – she was ignored by the President's guests. Bowser had a photographic memory and could report every word of the documents she saw at the "White House". In recognition of her intelligence contributions, Bowser was inducted into the US Army Intelligence Hall of Fame at Fort Huachuca, Arizona, on June 30, 1995.
Learn about more of these African American spy heroes on the SPY blog.
Return to our HOME PAGE
Visit the Cryptologic Bytes Archives via the Return to List link below.