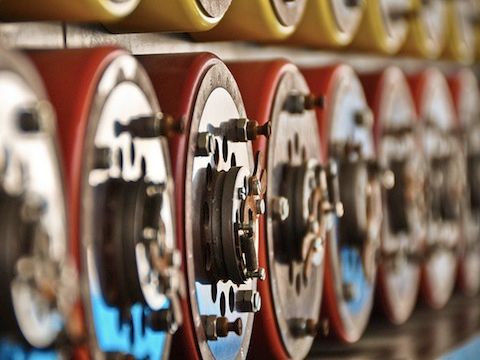 10 Things You Need To Know About "The Imitation Game"
Article on Buzzfeed.com on 28 Nov 2014 from Unbound
"Intriguing film, yes. Entirely true and accurate representation? That's a big fat no. Sue Black and Stevyn Colgan, Bletchley Park experts and authors of Saving Bletchley Park, bust the myths about Turing and Enigma. Complete with Benedict Cumberbatch gifs."
For example, Myth #2: The Bombe machine was built by Turing.
Fact: Turing produced the design for the Bombe, building on the design of the original Polish Bomba which had been produced by Marian Rejewski in 1938.
And Myth #10: Enigma was broken by Turing.
Fact: Initially, a group of Polish mathematicians cracked it. The Germans subsequently changed their working practices but the Polish had given the Allies all the skills they needed. Dillwyn 'Dilly' Knox, Mavis Batey and their team made the first breakthroughs. Turing's brilliance was in finding a way to automate decryption so that many more messages could be decoded per day.
Read all of the busted myths and see photos on the Buzzfeed site.
Read a thorough review by Dr. Sue Black of The Imitation Game.
Return to our Home Page
Click the link below to visit our Cryptologic Bytes Archives Page.