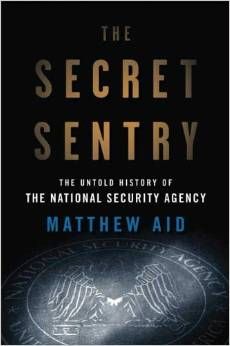 Barnes and Noble Review:
"Matthew Aid is an indefatigable researcher, poring over documents in government and private archives and conducting interviews with former officials of the National Security Agency. Aid also delivers excellent accounts of key battles and the role of SIGINT in supporting military maneuvers that were decisive in the Korean War, the Vietnam War, and the two engagements with Iraq. By the end of this work, the reader will have a much clearer idea of what the NSA does and how it accomplishes its mission, as well as insights about why the NSA needs to restructure itself so that in the future it will be able to accomplish more and do so with less resources."
Visit the Web to find a wealth of information about The Secret Sentry and about Matthew Aid and his other writings.