The Ciphers of the Zodiac Killer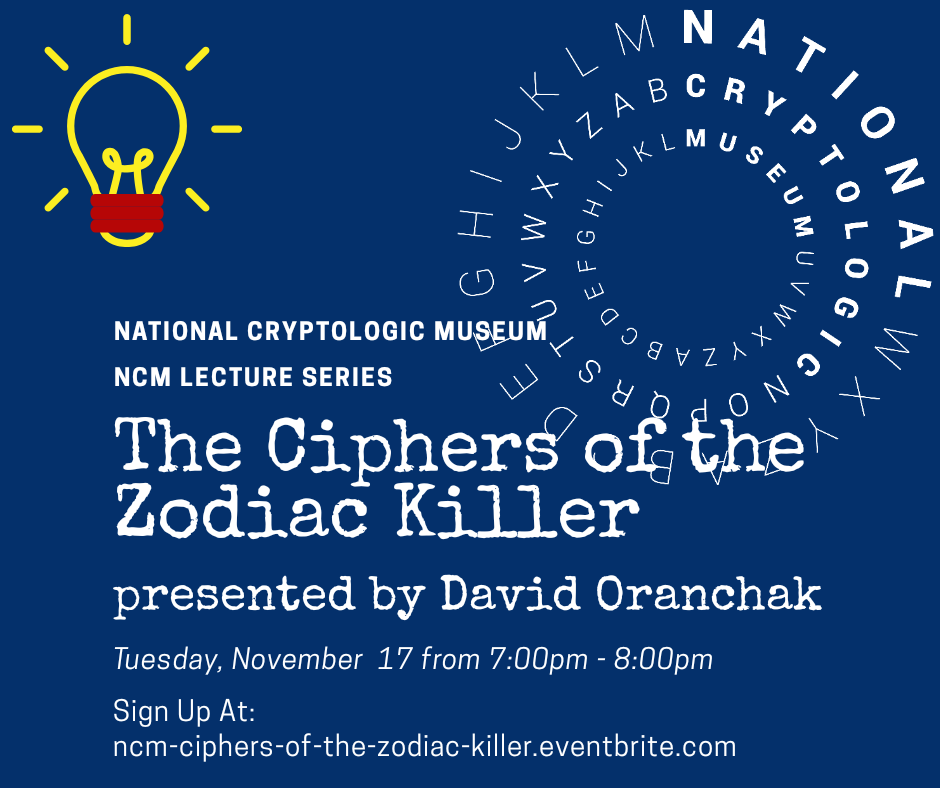 The Ciphers of the Zodiac Killer
Update: To view a recording of this presentation - visit the YouTube link below.
The NCM welcomes David Oranchak, an expert in the Zodiac Killer cryptograms! The Zodiac, a serial killer in California, rose to fame in 1969 by sending his own ciphers to newspapers to publish for the whole world to know what he had done. Have they all been solved?
*You will be able to access the Zoom meeting by clicking on Access in the Eventbrite reminder emails. This will take you to their online event page platform where you can join the meeting.
Register in advance via EventBrite (see link below). You will then receive a confirmation email with Zoom access details.