NCM Lecture Series: Talking in Code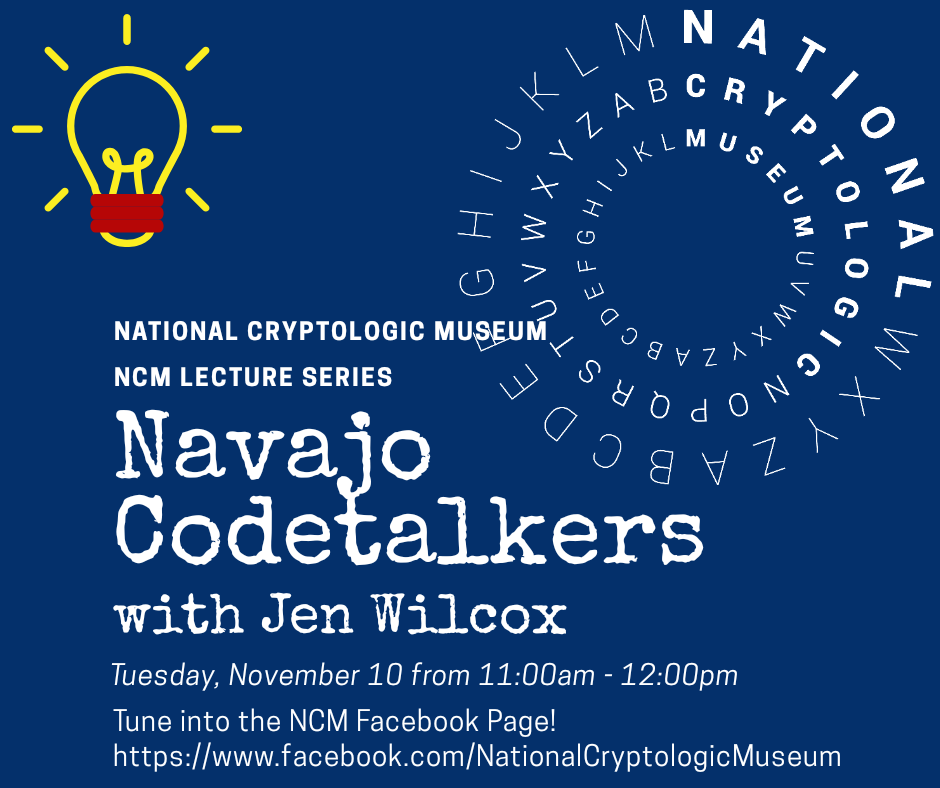 Join the NCM on Facebook for the lecture, "Talking in Code" on November 10th at 11am EST. See the link below.
The Navajo Code Talkers are famous for using their language to protect U.S. Marine Corps radio messages during World War II. But they were not the only, or even the first, Native Americans to do so. Learn how the U.S. military took advantage of the unique languages of Native Americans to secure voice communications in both world wars.