NCM Virtual Event: Cipher Workshop with Ms. Jen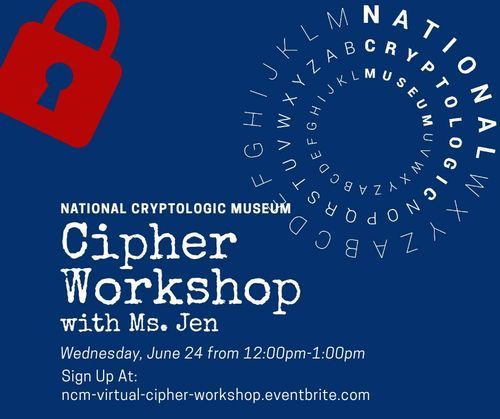 The National Cryptologic Museum is excited to announce its first ever virtual Cipher Workshop! The Museum's Education Coordinator, Ms. Jen, will use the first half of the event to discuss a basic cipher, and the second half to complete the cipher activity worksheet together.
Let's learn something new!
*You must have good internet access to participate
*50 people limit
STEP 1: REGISTER VIA EVENTBRITE - link located below.
STEP 2: Download the Cipher Worksheet and follow along.