NCM Lecture Series: Queens of Code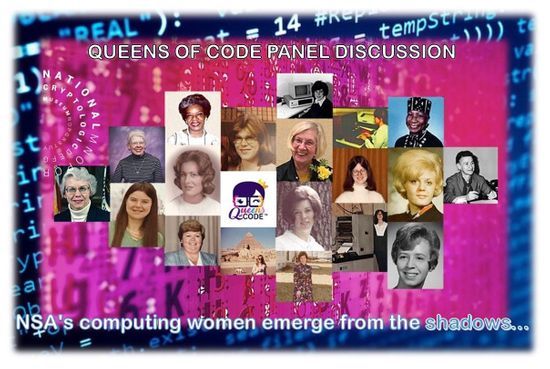 Queens of Code: Panel of women working on top secret information technology projects at NSA in the 1960s, 70s, and 80s tell their stories.
Queens of Code is a women's technology history project involving collecting stories, experiences, and insights from women who worked in information technology at NSA in the 1960s, 70s,and 80s. Because their jobs were often top secret, and they worked on sensitive national security programs, they couldn't discuss what they were doing - not even with their families. In many cases, they couldn't even confirm they worked at the Agency. Queens of Code is bringing the NSA's computing women out of the shadows, allowing them to claim their rightful place in history and the ever-evolving story of how technology has altered America's position in the world. These women created innovations in technology and expanded women's career opportunities for the generations that followed. Come hear their stories. Come ask them questions.
Free event, however, registration is required and seats are limited. Click the link below to register via EventBrite.