2019 Armed Forces & National Police Celebration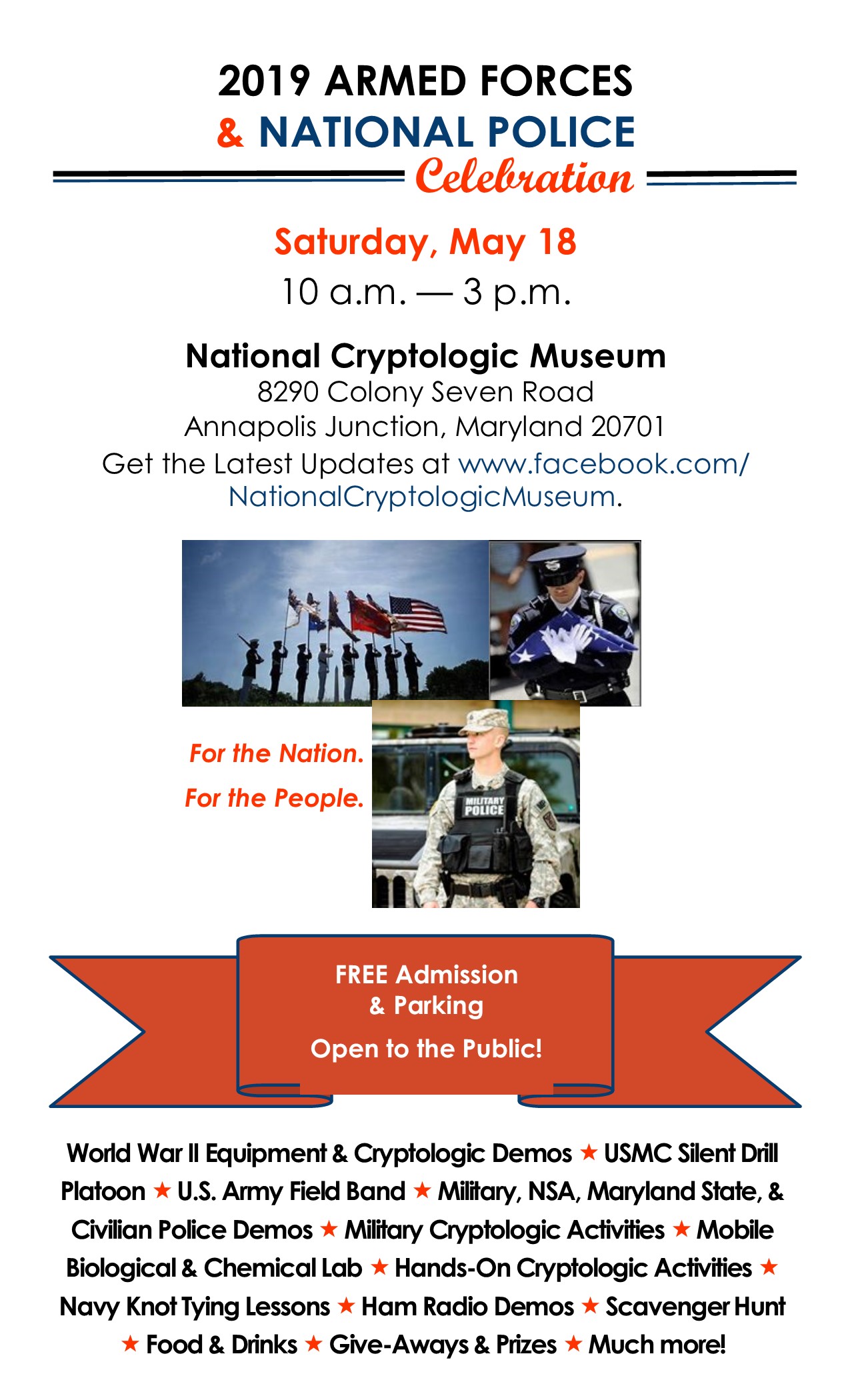 Meet America's finest men and women serving our nation in our Armed Forces and police departments. Enjoy fun activities, performances, and demonstrations for the whole family. See and touch equipment and devices our military and police heroes use every day! Food, fun, and prizes. The NCMF will sponsor a snowball stand, a crypto raffle, and an NCMF string-bag giveaway. There will also be a display of information about the plans for the new museum (Cyber Center for Education and Innovation - Home of the National Cryptologic Museum).
Please see a FULL SCHEDULE of the events and activities via the PDF link below.
**** Update***** Great news - the USMC Silent Drill Platoon will be performing!
As always, admission and parking are free. Stay tuned for more updates!