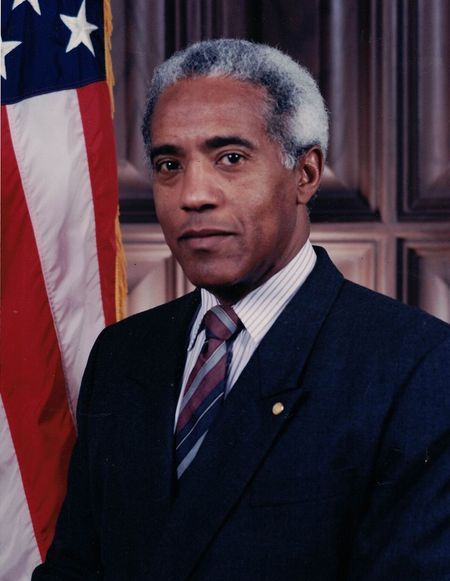 In late August 2020, a special ceremony was held at NSA to honor cryptologic giant Ralph W. Adams, Jr. and to name a road at the NSA campus after him. During the ceremony, Gen. Nakasone read a letter from former NSA Director Bill Studeman, who worked with Mr. Adams from 1988-92.
 "Ralph… stands out from amongst the many amazing seniors at NSA as a proud, honorable, and thoughtful man. He probably would think it an irony to have a road named after him, but… he would likely also take delight in the knowledge he will be transporting those tens of thousands of vital national security men and women to and from work every day."
Read the full NSA press release.
In 2004, Ralph Adams joined an elite group of retired Agency seniors who had been recruited by Maj. Gen. John E. Morrison, Jr. to serve on the Board of Directors for the National Cryptologic Museum Foundation. Ralph served on the Board until 2007, and helped expand the NCMF's Cryptologic Education Program Series to include an innovative cryptology-based gaming system for K-12 students.