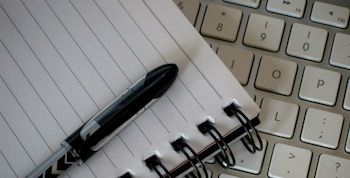 UPDATE: Thank you for your interest in serving on our Board, but we are happy to announce the Recording Secretary position has been filled.
The National Cryptologic Museum Foundation is seeking the volunteer services of a Recording Secretary for the Foundation's Board of Directors' meetings and its Executive Committee meetings.
You would be joining a group of individuals who share the vision of building a new world-class museum and have voluntarily devoted their time in the pursuit of this endeavor. The finished complex, the Cyber Center for Education and Innovation, Home of the National Cryptologic Museum, will encompass a state-of-the art museum and conference facility, classrooms, and an unparalleled cryptologic library. In partnership with the educational resources of the National Security Agency, the facility will become a focal point in the area for education outreach programs in cybersecurity and STEM training. This is the time to get involved in this exciting project; many milestones have been met and groundbreaking is planned for the fall of 2019.
Duties include attendance at quarterly board meetings (held on the 1st Friday of March, June, September, and December) and Executive Committee meetings (held on the 2d Thursday of January, February, April, May, July, August, and November) and providing minutes to members within a three-week time frame.
If interested, please contact:
NCMF
POB 1682
Ft. Meade, MD 20755
Email: cryptmf@aol.com, Attn: Mary Faletto
Telephone: 301-688-5436