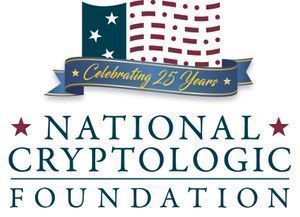 Welcome to the special 25th Anniversary section of our website.
Please check back regularly for news about programs and activities.
---
April 17, 2021 will mark the Foundation's 25th Anniversary. We plan to celebrate throughout our anniversary year - ending in April 2022.
Here's what's happening so far....
On 14 September 2021, we hosted a virtual program featuring a panel of Former Principal Deputy Directors of National Intelligence. View the Recording.
 
On 14 April 2021, the Foundation hosted a very special anniversary kick-off event with a

Virtual Panel Discussion with Six Former NSA Directors

.

We invite you to View the Recording.
 
Over the past 25 years, the Foundation has acquired many rare, intriguing, and valuable artifacts and publications for the Museum & Library. Check out Highlights of the Foundation's Acquisitions.
 
Big News! The Foundation's name has changed. Learn about our new name.
 
Our Community is invaluable to our continued success. Thus, we want to hear from YOU! Share your comments, thoughts, memories, or even anniversary ideas with us via our 25th Anniversary comment form.
 
New here? See below to learn more about our history, mission, and more.
---
ABOUT THE FOUNDATION
---
Honoring Our Past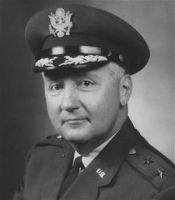 Major General John E. Morrison, USAF (Ret), who had had a distinguished career in intelligence, with the endorsement of the then director of NSA, Lt. Gen. Ken Minihan, and assisted by others who shared his interests and operational experience, established the National Cryptologic Museum Foundation, Inc. in April 1996, as a not-for-profit 501 (c)(3) organization. Its purpose was to support the museum's mission of educating the public about cryptology, commemorating its mostly unsung military and civilian heroes, and stimulating the minds of generations to come about the wonders of cryptology.
---
Looking to the Future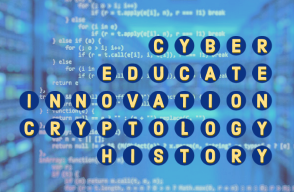 The Foundation's mission and goals have grown over the years with an ever-expanding focus on Education - particularly cybersecurity education.
While the demand for highly educated and trained cybersecurity professionals is more than a half-million, the number of individuals ready to fill these positions is severely lacking. The Foundation provides unfettered outreach opportunities for learning and partnerships to advance cybersecurity education to prepare the next generation to succeed in the cyber workforce of tomorrow. Through NCMF programs and partnerships, the richness of our combined cybersecurity expertise engages, excites, and encourages the cybersecurity workforce of tomorrow.
---
The Cyber Center for Education & Innovation Facility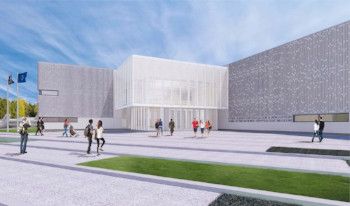 An important part of our future rests with the campaign to build the new Cyber Center for Education and Innovation (CCEI) - Home of the National Cryptologic Museum. Although the facility has not yet been built, as noted above, our Education Program is in full swing - moving forward with a wide variety of initiatives. However, once built, the CCEI will provide classroom and conference spaces, a training center, a world class research and rare books library, and of course would be the new and upgraded home of the National Cryptologic Museum. It would also bring back the very popular Vigilance Park - Memorial Air Park.
---
Mission
Although the Foundation continues to grow & evolve, the three main tenets of our Mission remain intact:

Educate the public, especially the nation's brightest young minds. As a nationally reputed provider of assured quality cyber education resources focused on K-20 cohorts, our efforts help reduce cyber workforce deficits and current skills shortfalls, thereby promoting cyber professions as a fulfilling career choice.
Stimulate public engagement by serving as a venue for robust proactive dialogue on issues of cyber policy, technology, and privacy. As a bridge between government and entrepreneurs, promote innovation to solve our cryptologic challenges. Finally, inspire young students to explore cryptology and other STEM fields of study.
Commemorate all "those who serve in silence" in the cryptologic mission with valor and distinction, and whose contributions help enhance and preserve our way of life.