Cryptologic Bytes Archives
"The Queen of Code" A short documentary about Grace Hopper.
Posted on 02/20/2015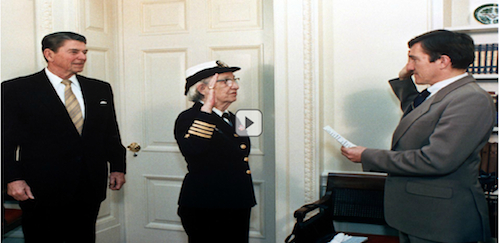 Gillian Jacobs has directed a short documentary about the legendary Grace Hopper. "The Queen of Code" is part of the "Signals" series on Fivethirtyeight.com. Check out the film via the link below.
From Fivethirtyeight.com: "As a rear admiral in the U.S. Navy, Hopper worked on the first computer, the Harvard Mark 1. And she headed the team that created the first compiler, which led to the creation of COBOL, a programming language that by the year 2000 accounted for 70 percent of all actively used code. Passing away in 1992, she left behind an inimitable legacy as a brilliant programmer and pioneering woman in male-dominated fields."