In Memoriam Honorees Info
P. William Filby, 1914-2002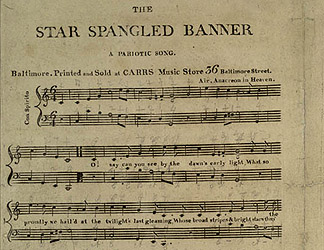 P. William Filby was born and raised in Cambridge, England. After attending the Cambridge and County High School, he joined the Cambridge University Library, working in its rare-book division.
After volunteering for the British army in 1940, he later transferred to the British Intelligence Corps as a member of the cryptographic team at Bletchley, England, where Germany's ULTRA code was broken. From 1943 until the end of the war, he was head of the German Diplomatic Section.
Discharged with the rank of captain, he served with the British Foreign Service in Cyprus, Germany and America. In 1957, he married the former Vera R. Weakliem, and immigrated to Baltimore.
He was assistant director and librarian of the Peabody Institute Library from 1957 to 1965, when he joined the Maryland Historical Society as its chief librarian.
In 1972, he succeeded Harold R. Manakee, who had been director of the Maryland Historical Society for 10 years.
When Mr. Filby retired in 1978, he was credited with transforming the historical society from a dusty provincial institution into one of national stature. He helped reorganize its manuscript collection, which at the time was some 2 million papers.
Mr. Filby, a noted bibliophile, was a recognized authority on "The Star-Spangled Banner," calligraphy and genealogy.
He was the author of six books - two on calligraphy, one on Cambridge University, and two on genealogy and heraldry. But it was his book, Star-Spangled Books, written with Edward G. Howard and published by the Maryland Historical Society in 1972, that brought him wider fame.
The book corrected many commonly held beliefs, accepted as fact, about the writing of the national anthem. "I don't see why kids should have to believe in inaccurate stories," he told The New York Times in a 1972 interview.
He suggested that because it was raining the night the British attacked Fort McHenry, it would have taken a gale to make the flag wave. "What Key saw was a flag wrapped soggily around a pole," he said in the interview. And he discounted the notion that Key scribbled lyrics on the back of an envelope. "Envelopes were not in common use until 1840, so he probably wrote the words on a piece of paper," he said.
Mr. Filby also cast doubt on the idea that Key stepped off a ship with four completed stanzas of the song ready for public consumption. "He didn't come running ashore crying, `Chaps, I've just produced the national anthem,'" he said.
Mr. Filby was a member of the Grolier Club, the Manuscript Society, the Bibliographical Society of America and the Baltimore Bibliophiles. He passed away on November 2, 2002 at the age of 90.
Information above is from The Baltimore Sun obituary.
You can also learn more about him via the American Antiquarian.org site.