Virtual Education Programs
The NCF is pleased to offer a variety of virtual programming for our members, students, educators, and the wider community. We are also grateful to be part of a community filled with opportunities to share content-rich virtual programs and podcasts. To help more people enjoy and benefit from these programs, we have provided links to NCF-hosted, as well as other organizations' programming below. If you have suggestions for others relevant programming to share via this page, please contact us.
---
NCF Virtual Education Programs (or Participation in Other Organization's Programs)
The NCF hosts periodic cryptologic programs, as well as an annual Membership Meeting & Symposium featuring guest speakers. We also partner with the NSA's Center for Cryptologic History in promoting CCH programs & lectures. During our 25th anniversary year (April 2021-April 2022), we hosted a variety of additional special programs and talks, such as our kickoff event featuring former NSA directors.

In 2021, we began hosting virtual programs via Zoom. However, prior to that our programs were in person. If you are interested in seeing recaps and photos from current AND prior (in-person) events, please visit the Quarterly Programs page or Membership Meeting & Symposium page to see recaps, recordings (when available), and photos from those events.

NCF #CyberChats promote cybersecurity awareness and inspire students to pursue a cyber-related career. The original NCF #CyberChats are hosted online via Zoom. The Chats feature a wide variety of cyber experts and professionals, some who are NCF members. These dedicated professionals share their experiences, insights, advice, and resources with students, parents, and teachers. Chats on a specific topic are often specifically requested by classrooms across the U.S. In 2023, the NCF launched a podcast version of our #CyberChats - specifically created for youth 11-18 years of age.

The NCF periodically hosts Cybersecurity Events with the University of Maryland Global Campus (UMGC), as well as other community partners. The programs highlight relevant cybersecurity topics and feature experts in the field. These events take multiple forms, to include webinars and special events at locations around the National Capitol Region.

Just as the NCF enjoys interviewing professionals and experts for our #CyberChats and Cryptologic Programs, our staff likewise enjoys and appreciates opportunities to be interviewed for other organizations' programs or podcasts regarding their experience and knowledge.
---
Programs Offered by External Organizations
AFIO Virtual Programs & Podcasts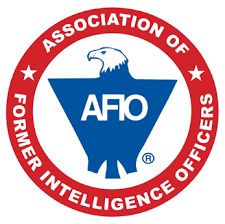 The Association of Former Intelligence Officers (AFIO) launched a series of recorded interviews and other activities called AFIO NOW. These programs and podcasts are available in their Members-Only section. However, several programs and podcasts have been released to the public and can be accessed via their website homepage or their YouTube channel.
PODCASTS: For those who prefer to listen to an AFIO NOW episode - podcasts are convenient. You can download or stream episodes on your preferred podcasting platform. AFIO Now interviews are available on many podcasting platforms such as Podbean, Spotify, and Pandora.
Examples of prior episodes:
Jack Devine, former Deputy Director of Operations and Chief of the CIA Afghan Task Force, on "Spymaster's Prism-The Fight Against Russian Aggression." (program & podcast available to public.)
Jason Fagone, author on his book "The Woman Who Smashed Codes: A True Story of Love, Spies, and the Unlikely Heroine Who Outwitted America's Enemies" - (AFIO members-only)
Edward Mienie, PhD professor of Intelligence Studies, discussing intelligence education and careers in the U.S. Intelligence Community. (program & podcast available to public.)
---
INSA Virtual Programs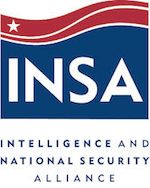 The Intelligence and National Security Alliance (INSA) offers a variety of regular virtual programming for their members and for the wider community. From Coffee & Conversation chats to Wednesday Wisdom to several part educational series - there is something for everyone. You can browse and listen to their past programs by visiting the Past Events section of their website.
You can also stay up to date by bookmarking their Upcoming Events page so you don't miss the next program opportunity.
---