NCF Supports Student Outreach
A field trip to the NCM is a fun, interesting, and educational way to introduce students to the secret world of codes and ciphers. Age appropriate, interactive programs and exhibits are designed to engage the students and to increase their awareness of cryptology's role in world history and the role of mathematics in cryptology. The programs are excellent for math, social studies, and scout field trips. During many of these school trips, contests will be held for the students to locate certain exhibits and prizes are provided courtesy of the NCF.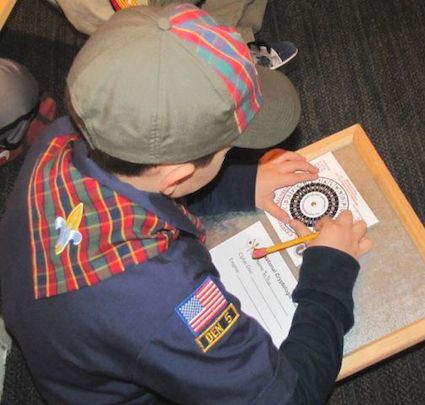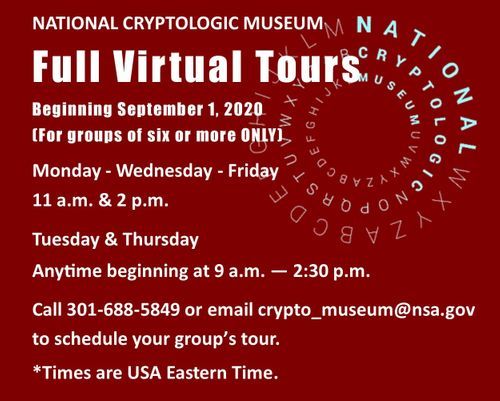 Student Outreach Program
Since 2008, the NCF has been helping to insure that the NCM's student outreach program continues by donating supplies to support contests conducted during student visits. School children explore the Crypto-Kids stations at the museum and especially seem to enjoy solving crypto puzzles using the cipher wheel that is part of the museum's educational Treasure Hunt. Once completed participants receive logo pencils, puzzles, frisbees, and crypto activity books as awards. Most of the awards are funded by the Foundation as part of our student outreach program.