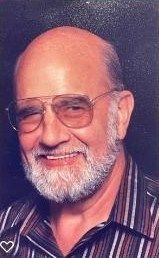 Joseph Clinton Smith Jr, 87, NSA Officer, died October 15, 2021 in Melbourne, Florida. Born in Atlanta Georgia January 11, 1934, he grew up and attended public schools in the Washington, D.C. suburb of Hillside, Maryland.
He joined the D.C. National Guard and went on active duty with the US Army during the war in Korea. In 1951, when he was stationed in the Washington, DC area, he had a small part as a military truck driver in the movie, "The Day the Earth Stood Still." In 1954, he joined the National Security Agency as a technician's assistant. He worked his way up through various technical and management positions including Chief of an engineering organization, Senior NSA Representative in Thailand, Deputy Office Chief of Operations, and NSA Assistant Deputy Director of Telecommunications and Computer Processing. Although he never received a degree, he did course studies at UCLA, Georgetown University, the Dept. of Agriculture Graduate school, the University of Maryland, and the Cryptographic School.
Joe received several awards during his career at NSA. He was awarded the Exceptional Civilian Service Award and medal in 1981 for his work to facilitate the release of the Iranian hostages. In 1985, he was conferred the rank of Meritorious Executive in the Senior Cryptologic Executive Service by President Reagan. He was awarded the rank of Meritorious Executive by President Clinton in 1993 and in March of 1994, he was awarded The National Intelligence Distinguished Service Medal. Joe retired in April 1994 after 41 years of service to his country.
In addition to his accomplished career, Joe enjoyed an active life of recreation. His hobbies included golf, underwater photography, fishing, and hunting. He was a SCUBA instructor, competitive trap shooter, and world traveler. He visited all fifty of the United States and over 100 other countries.
Joe is survived by his wife, Dar; three sisters, Charlotte Walters (O. Karl Walters, Mary Walters Feo, Tom Walters), Dova Kreimeyer (Donna Manili), and Sylvia Hubbard (Rhonda Clark, Rick Rogers); three sons, Joseph C. III, David V. (Cynthia), and Stevan R. (Diane); six grandchildren, Stephanie Whitekettle (Brett), Allison Marlow (Greg), Katie Sessoms (Tom), Lauren Moe (David), David Smith (Ashley), and Jason Smith (Brooke); and nine great-grandchildren. Family and friends are invited to attend a memorial service on Friday, October 22, 2021 at 4:00 PM at the Chapel, Colony House, Indian River Colony Club, 1936 Freedom Dr., Viera, FL 32940. Anyone planning to attend should please text or call Dave Smith (843-312-3475) to allow entry at the security gate. Arrangements by National Cremation and Burial Society https://www.nationalcremation.com/location/oviedo In lieu of flowers, please consider making a donation to the American Diabetes Association.
Fond memories and expressions of sympathy may be shared at www.nationalcremation.com/locations/oviedo for the Smith family.