"On This Date in History" Calendar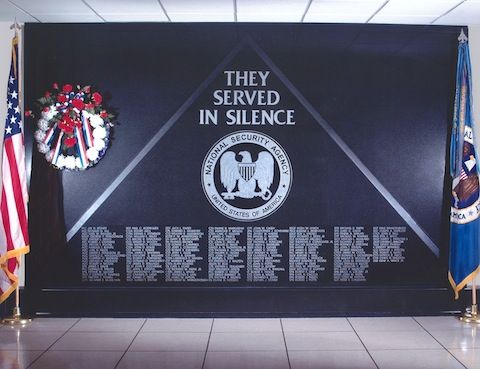 When visitors enter the National Cryptologic Museum, one of the first sections they see is the Memorial Hall.
The Memorial Hall was purposely placed near the entrance to remind people that freedom is not something that just happens. It comes at a price paid by those who selflessly sacrificed their lives so that we may live in freedom. In that Hall, we recognize many cryptologists who served in silence on the land, in the sea, and in the air.
Visitors see the replica National Cryptologic Memorial with 177 names of these silent warriors who served since 1950. Twenty-four names are men and women who served since September 11, 2001. Come to the NCM or click on the Cryptologic Memorial link below to learn their stories.
May they all rest in peace with our undying, heartfelt gratitude.