"On This Date in History" Calendar
1929: Sec of War created the Signal Corps - Signals Intelligence Service.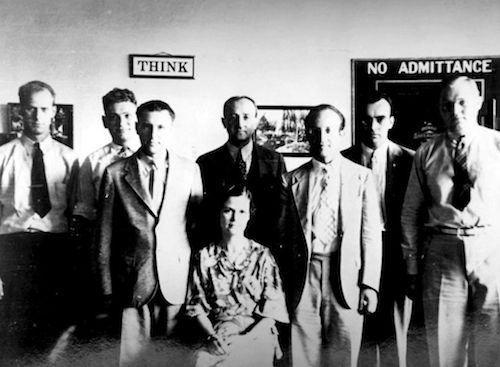 5 April 1929: The U.S. Secretary of War transferred cryptologic functions from the Military Intelligence Division to the Signal Corps - creating the Signals Intelligence Service (SIS) with William F. Friedman as its head. Friedman is pictured here with the SIS staff in 1935. This talented group ultimately broke the Japanese diplomatic machine cipher.