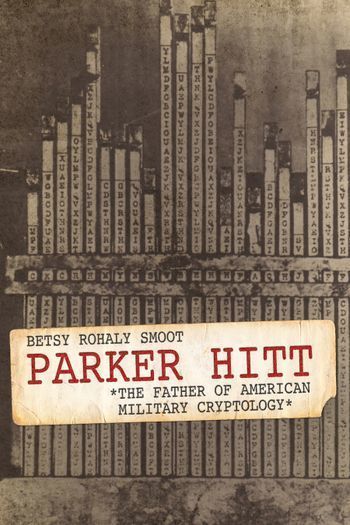 In her book, Parker Hitt: The Father of American Military Cryptology, (pub March 2022) Betsy Rohaly Smoot brings Hitt's legacy to life, chronicling his upbringing, multiple careers, ingenious mind, and independent spirit. Readers will find Hitt's story an insightful profile of an American cryptologic hero and the early twentieth-century military. Drawing from a never-before-seen cache of Hitt's letters, photographs, and diaries, Smoot introduces readers to Hitt's life on the front lines, in classrooms and workshops, and at home.
Betsy Rohaly Smoot is an intelligence historian interested in early twentieth-century cryptology and communications who has published articles in both Cryptologia and Intelligence and National Security. She retired from the Center for Cryptologic History of the National Security Agency in 2017.
*** Ms. Smoot will be a special guest speaker for the NCF's 24th General Membership Meeting & Annual Cryptologic Symposium on 10 May 2022. She will discuss her book during her presentation.