THANK YOU to all who attended the 2017 NCMF General Membership Meeting & Annual Symposium on 18 October. The theme of the program is "How Cyber Has Changed the World Around Us" and included opening remarks from NSA's new Deputy Director George Barnes. Learn more about the special guest speakers below. Also, see a gallery of photos from the program included below. Many thanks to Jim Oram and John Garcia for taking event photos.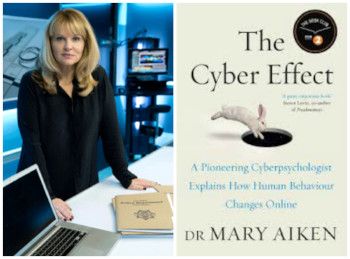 The program featured Dr. Mary Aiken, renowned Irish forensic cyberpsychologist and author of The Cyber Effect, who has written and spoken extensively on issues relating to the intersection between humankind and technology – or as she describes it "where humans and technology collide." In addition to her academic teaching positions, she has conducted research and training workshops with multiple global agencies, from INTERPOL to the FBI and the White House. Her work as a forensic cyberpsychologist inspired the CBS program CSI Cyber for which she served as a producer. Click HERE to learn much more about Dr. Aiken.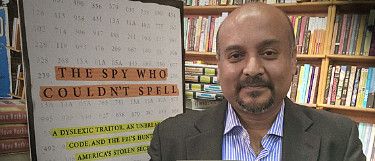 Another special guest who joined the program for an exciting talk and book event was Mr. Yudhijit Bhattacharjee, an award-winning writer of espionage, cybercrime, science and medicine longform narratives, features, and essays for the New Yorker, National Geographic, New York Times Magazine, Science, and other publications. He is the recent author of The Spy Who Couldn't Spell - a true-life account of the FBI's hunt for an ingenious traitor whose intricate espionage scheme and complex system of coded messages were made even more baffling by his dyslexia. His name was Brian Regan, but he came to be known as The Spy Who Couldn't Spell. Learn more about Mr. Bhattacharjee via his website - www.yudhijit.com.
The program also included a panel discussion on the impact of cyber on future social, political and economic climates. Panel members included Mr. Robert B. Dix, Vice President of Global Government Affairs and Public Policy at Juniper Networks, Dr. Mike Warner, Cyber Command Historian and expert on the future of intelligence in the digital age, and Professor Bill Nolte of the Maryland Cybersecurity Center, University of Maryland.
2017 GMM SPEAKERS - Click on individual photos for an enlarged view.
NCMF President Dick Schaeffer

NSA Deputy Director George Barnes

Dick Schaeffer with Dr. Mary Aiken

Mr. Yudhijit Bhattacharjee

Expert Cyber Panel

NCM Curator Pat Weadon

Mr. Larry Castro, Chief Operating Officer CCEI/NMP
2017 GMM LOBBY DISPLAYS - Click on each image for an enlarged view.
2017 GMM ATTENDEE & EVENT PHOTOS - Click on each image for an enlarged view.