NCMF Governance & Leadership
Member - Mr. Sri Sridharan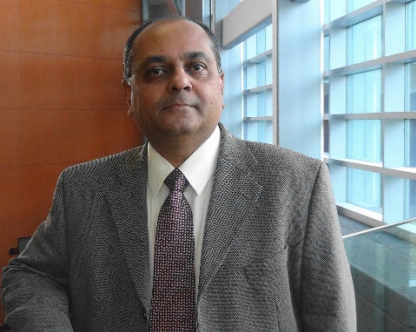 As Director of the Florida Center for Cybersecurity (FC2), Sri Sridharan provides strategic oversight of the Center and is responsible for spearheading initiatives focused on driving
workforce development, attracting new industry, and positioning Florida as a national leader in cybersecurity. A seasoned expert with more than forty years of experience, Sridharan brings a base of knowledge acquired from his work with companies ranging from small start-ups to international industry giants like IBM.
During his career, he has held top management positions focused on: technology-based continuous availability solutions for complex business challenges, solutions for service-quality intelligence on IT performance against business objectives, solutions for wireless mobility/business process integration, ASP (Application Service Provider) solutions with eight international data centers, custom applications for global procurement and distribution management, and hosting in-house hospital information systems.
At the Florida Center for Cybersecurity, Sridharan has applied his business acumen to create the infrastructure of a statewide center that was formed to serve as a resource for cybersecurity education, community engagement and innovative, interdisciplinary research within an academic environment.
In this capacity, he has developed critical industry and government relationships, and positioned the Florida Center for Cybersecurity to become a national player on the cybersecurity landscape.
Sridharan holds three Master's degrees (Computer Science, Mathematics and Applied Mathematics) and he lives in Tampa, Florida.