NCF Governance & Leadership
Member - Major General Roderick Isler (USA, Ret)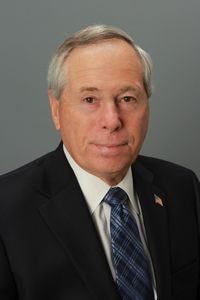 General Rod Isler is a native of Oklahoma City, Oklahoma and is the son of a career Army family having moved all over the world from one Army post to another. Rod later was drafted in the Army during the Vietnam conflict and , attended Officer Candidate School at Ft. Benning, Georgia. General Isler was commissioned in Military Intelligence and served his country in various Command and Intelligence positions for the next 33 years. During his distinguished Military career, Rod served in several key Strategic Intelligence positions including the Senior Intelligence officer in Korea and later in Bosina-Hertzegovina. He also served at the National Security Agency and later at the Central Intelligence Agency as the Director for Military Support. General Isler was then moved to Defense Intelligence Agency where he served as the Director of Operations until his retirement in 2002.
Following his distinguished Military career, General Isler joined General Dynamics and ultimately became Vice President and General Manager of the Integrated Intelligence, Surveillance and Reconnaissance (ISR) Systems Division. Rod lead a team of professionals providing critical systems solutions and support to the Department of Defense, the Intelligence community, and international mission partners. General Isler oversaw program Management, multi-intelligence mission management, research and development, imagery processing, high speed signal processing, and high performance computing. His team also provided expertise to customers in the new Cyber initiatives both in the defense and active missions. Rod had facilities in Maryland, Virginia, California, Minnesota and in several foreign countries in Asia and the Middle East.
Following his retirement from General Dynamics Rod Isler started his own Consulting business and has served on various Boards supporting new start up Business in the Intelligence Community. Rod Isler is the Vice Chair on Board of Directors for the Hospice of the Chesapeake and serves on the Board for the National Cryptologic Museum Foundation. He currently serves as the Vice President for the Campaign to raise funding for the construction of the new Cyber Center for Education and Innovation, Home of the National Cryptologic Museum.
General Isler is a graduate of the University of Maryland (European Division) and has a Master Degree in Public Administration from the University of Shippensburg. He is also a graduate of the U.S. Army war College. General Isler is a member of the Army's Officer Candidate School and the Military Intelligence Hall of Fames. General Isler was awarded an Honorary Doctorate for Public Service from the University of Maryland May 18th, 2014.