NCF Governance & Leadership
Member - Dr. Gregory W. Fowler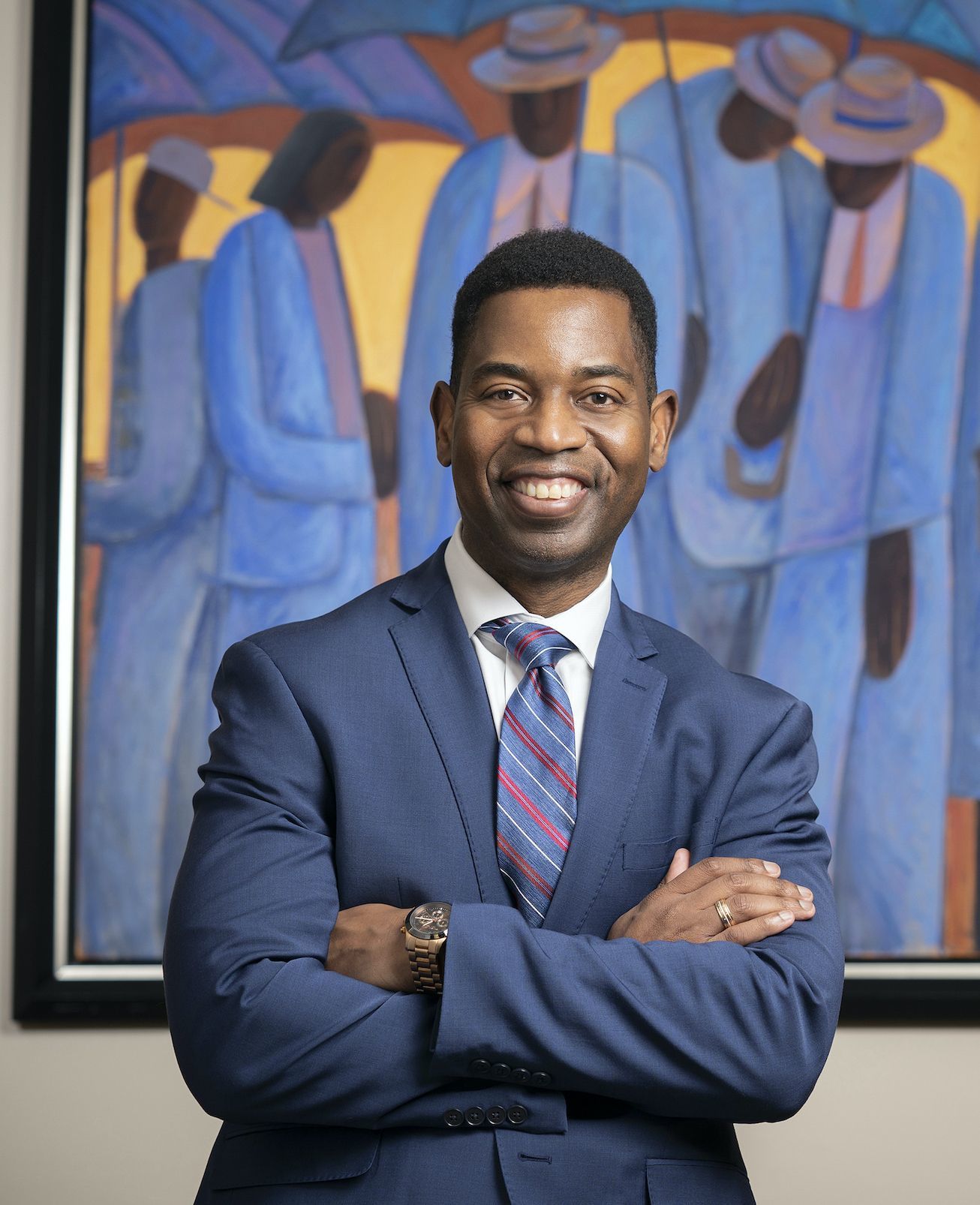 Gregory Fowler, PhD
UMGC, President
Dr. Gregory W. Fowler became the seventh president of University of Maryland Global Campus on January 4, 2021. A distinguished scholar and administrator, he is a leader in developing innovative learning models and experiences for adult and nontraditional populations around the world.
Prior to joining UMGC, Dr. Fowler served most recently as president of Southern New Hampshire University (SNHU) Global Campus and before that in a dual role as SNHU's chief academic officer and vice president for academic affairs. In almost nine years with the university, he led the institution's efforts in developing online, competency-based and hybrid programs that met the rapidly changing demands of the workforce and global communities, including programs for disadvantaged students in Los Angeles, refugees in Africa and the Middle East, and for learners in Mexico and Columbia.
Dr. Fowler has held senior-level academic and administrative positions at several institutions, including Western Governors University (WGU), where he served as associate provost and dean of liberal arts and ensured student success by overseeing the development of new degree programs for WGU's colleges. He also was chief academic officer and vice president for academic affairs at Hesser College in New Hampshire.
Dr. Fowler was raised in Albany, Georgia, one of eight children; his mother was a secondary school teacher, and other family members included military service members and contractors, nurses, lawyers, coroners and pastors. He realized from an early age the power of education to change the trajectory of lives and impact communities as well as the need to engage with people and help them wherever they are in life. As a teenager working at the Six Flags Over Georgia theme park, Dr. Fowler recognized the importance of teamwork to organizational success, an early lesson that has helped shape his management style.
He completed his undergraduate studies at Morehouse College, which included a year as a Charles A. Dana Scholar at Duke University. He then moved to the Washington, D.C., area and spent nearly four years at the National Endowment for the Humanities. There he worked as an outreach specialist and media affairs officer helping to share the stories and empower the voices of underserved populations, while also earning a master's degree in English from George Mason University.
Dr. Fowler left the NEH and became a lecturer and assistant professor of literature and American studies at Penn State University—Erie, while completing his doctorate in English/American Studies from the State University of New York at Buffalo. While teaching at Penn State, he was named a Fulbright Senior Scholar, teaching and lecturing in Germany, including at the John F. Kennedy Institute for North American Studies at Freie Universitat–Berlin. Dr. Fowler received a second Fulbright Scholar award in 2006 to Belgium and Germany, where he collaborated with scholars on the future of the European Union, including the impact of the Bologna Accords on creating shared frameworks across higher education for the EU.
Dr. Fowler served as a board member and commissioner of the New England Commission of Higher Education (NECHE), where he worked with a team reviewing the shift to remote learning and its impact on the future of higher education. He has also served on several other advisory boards including for the Pennsylvania Historical and Museum Commission.
Dr. Fowler also holds an MBA from Western Governors University and has completed several higher education and executive leadership/negotiation programs at Harvard University.