CCEI-NCM Overview & Status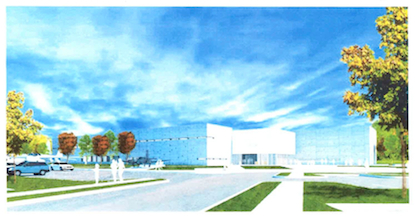 The not-for-profit National Cryptologic Museum Foundation (NCMF) and the National Security Agency (NSA) established a private-public partnership to create the Cyber Center for Education & Innovation (CCEI) - Home of the National Cryptologic Museum (NCM) facility at Fort Meade, Maryland.
Purpose and Vision:
The CCEI will launch a cross-sector enterprise encouraging governments, industry, and academia to share insights, knowledge, and resources to strengthen cybersecurity protection across U.S. critical infrastructure. We will:
Educate the American public about the complexities and danger of cyber threats while encouraging the nation's brightest young minds to consider careers in computer science, technology, engineering, mathematics, and linguistics in support of our nation's security and economic well-being.
Stimulate dialogue on the broad national security, economic and public policy issues emerging from cyber technology proliferation.
Commemorate cryptologists who "served in silence" with valor and distinction, and whose accomplishments helped to enhance and preserve our way of life.
EDUCATION & INNOVATION CENTER COMPLEX WILL INCLUDE:
Cyber education, conference, and training center
State-of-the-art museum of cryptology
World class research and rare books library
Memorial Air Park
*The new facility will represent a 400% increase in square footage and nearly 9 times the current conference capacity.
STATUS OF THE COMPLEX - completed actions
Site secured and project Environmental Assessment out for public comment
$3.5 million planning and design matching grant funding obtained from State of Maryland
$12 million in pledges and contributions from private sources secured
Schematic Design and initial cost estimate is complete; Design Development is complete, and next cost estimate is underway
IN PROGRESS
Congressional authorizations for gifting of the completed facility to NSA with lease back to NCMF
"Operational" Memorandum of Agreement between NSA and the NCMF
Construction Start Date: 2nd Quarter 2017